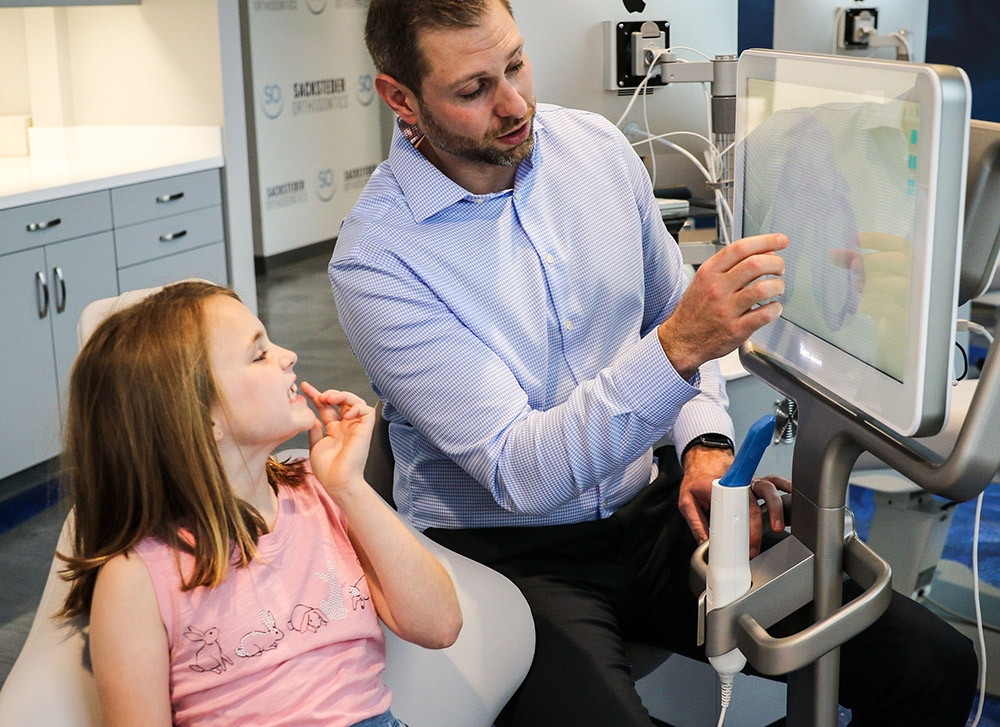 Why Choose Sacksteder Orthodontics?
Want straight teeth? We'll get you there! Our motto is Straight Smilin' for a reason. Cutting-edge technology, combined with our training and treatment approach, provides you with the most advanced orthodontic care available. We make sure you benefit from high-quality service and a customized treatment plan designed just for you.
Come right in… there's no referral required! Orthodontic treatment is a beneficial investment, and we make it as easy and affordable as possible. There's no reason to sacrifice your smile because of cost. We help you maximize your dental insurance benefits, and customized payment plans are available. For expert care from a friendly and fun orthodontic team, you've come to the right place!
Full Smiles Ahead!
Comprehensive Orthodontic Care for the Whole Family
The Benefits of Straight Teeth
Not only do straight teeth result in an attractive and healthy-looking smile, but perfectly aligned teeth are easier to keep clean and cavity-free. Perfectly aligned teeth also eliminate some speech difficulties, reduce chewing problems, and diminish the risk of certain tooth injuries!

Which Treatment is Best for You?
There are quite a few different orthodontic options that effectively treat a variety of alignment and bite issues. During your initial consultation, we evaluate your teeth and jaw and provide you with the best possible treatment options. The method you select is ultimately up to you!